"Quand du donjon retentit le cor..."
This is an "tribute-illustration" to one of my favourite bands ever : Stille Volk, through their song "La Chasse au Cerf" (album "Hantaoma", 1997).
I was thinking about making such picture for two or three years ago...
Indian ink and watercolours on paper (A3)
Close-up :
I was strongly inspired by the illuminated art style, especially by the picture below. I found it on the Bibliothèque nationale de France website which display plenty of incredibly interesting and inspiring online exhibitions, just like
that one about the "Livre de Chasse" of Gaston Phébus...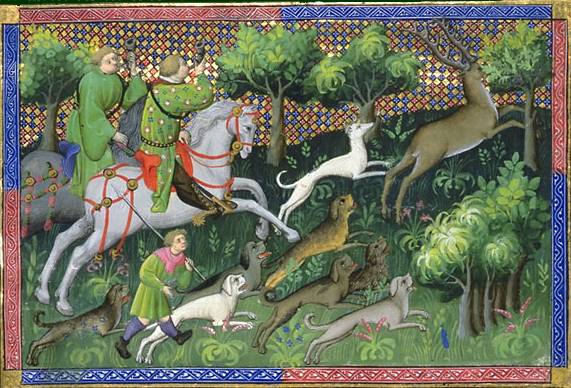 Livre de Chasse de Gaston Phébus
France, Paris, XVe siècle /

Paris, BnF, Département des manuscrits, Français 616 folio 77
***
If you're interested by awesome medieval folk music with some occitan lyrics,
I couldn't recommend enough Stille Volk's albums!!
Stille Volk - Hantaoma (1997)